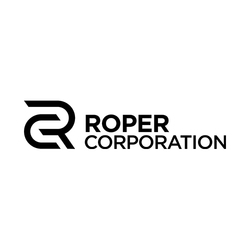 Assembly Operator
Dalton, GA
This position is located in LaFayette, GA.

Ask anyone at Roper Corporation and they'll tell you they work with some of the best people in the world — people who would excel anywhere, but who choose to work here. Why? Because they thrive on challenges. Because they take pride in our products. And because they relish the chance to work alongside other extraordinary people.

POSITION SUMMARY:
Assembles range/oven cooking appliances and/or components according to production schedules. Moves parts and materials, uses air tools, plugs wires, and assembles components.

Hourly Pay: Starting at $14.30/hour ($1/hour additional shift differential for 2nd and 3rd shift) with pay progression and bid job opportunities for growth

EXCELLENT BENEFITS:
Four (4) Reasons you will love working at Roper Corporation!
1. 100% Tuition reimbursement & career development opportunities
2. Paid vacation days and holidays
3. On site wellness center, affordable health insurance, workout tracks and equipment, vision, dental, company paid life insurance and more
4. Amazing 401(k) where you can receive a match that is more than you save

Prefer a high school diploma or equivalent
• Applicants must be at least 18
• A criminal background check will be required on applicants
• You must also be U.S. work authorized.
• Assemble range/oven appliances or components according to production schedule.
• Shoot screws using various types of airtools without chipping, damaging parts, or product within the time allowed.
• Plug wires properly.
• Properly align placement of materials or parts on unit.
• Handle and correctly place insulation on the unit.
• Identify parts by correct part number.
• Identify and place correct parts on unit and follow model mix-sequence according to production schedule.
• Move parts, materials or containers, as needed (lifting, pulling, pushing) using safe work.
• Follow all EHS guidelines.
• Follow Job Safety Instructions (JSI).
• Wear proper PPE
• Maintain a clean, orderly work environment.
• Apply Ergonomic principles to job.
• Identify EHS problems and solutions.
• Know procedure for accident reporting.
• Follow Quality policy and guidelines.
• Know Quality Policy and overview of Quality Operating System.
• Know how and be able to respond to Quality Auditor questions.
• Inspect to accept according to Quality Standards.
• Know what a CTQ job means.
• Know how to disposition and dispense of rejected parts or materials
• Monitor time and be on station when line is running.
• Go to and return from breaks/lunch on time.
• Maintain prompt and regular attendance.
• Always communicate and have station covered in the event that one needs to leave area for emergency or meetings.
• Participate in work team.
• Fill Rep Role when nominated or volunteered.
• Participate in team meetings, (problem solving, communications, etc.).
• Work well with others.

Apply online with us today! We look forward to hearing from you!

GE Appliances is an Equal Opportunity Employer. Employment decisions are made without regard to race, color, religion, national or ethnic origin, sex, sexual orientation, gender identity or expression, age, disability, protected veteran status or other characteristics protected by law.
18946